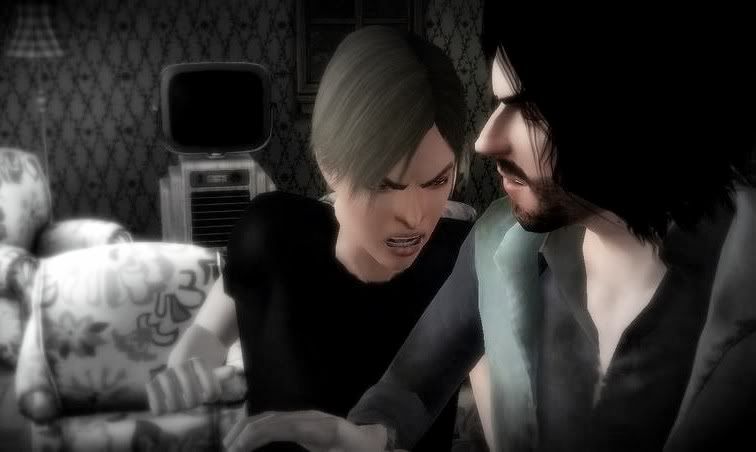 "Run, Rose!" 
Valentin exclaimed as he grabbed the man's arms full of force. Rosaline's knees froze, but as soon as she regained a grip on herself, she headed straight to the front door. It wasn't long until she heard him screaming. 
"Val...?" She stopped and turned around.
Through the open door, she could see him inside the living room, locking the man's arms to stop him from going near or getting a single hair out of her, yet Valentin was only five feet tall back then, so paled in comparison with the man who had become an adult and fully broad shouldered. No doubt that the man could easily shove him, and yes, he did it. He did it twice. Valentin's body was thrown several feet until finally ... she saw him there.... lying helplessly on the floor. 
"Stop it!" Rosaline stepped onto the wooden floor. Tears welled up in her eyes. Before she could reach him, Valentin had managed to stop her from entering the house. 
"Don't! Don't come near here, Rose! Stay out!"
With the energy he had left, and whilst he involuntary lied down on the wooden floor, Valentin held the man's left foot with his fullest force. "Run!" He ordered. He kept his grip, even though the man was shoving him away.  Valentin's body was being dragged above the floor as the man hobbled toward her until finally..."What do you think you're doing?!" The man's foot struck hard against Valentin's face.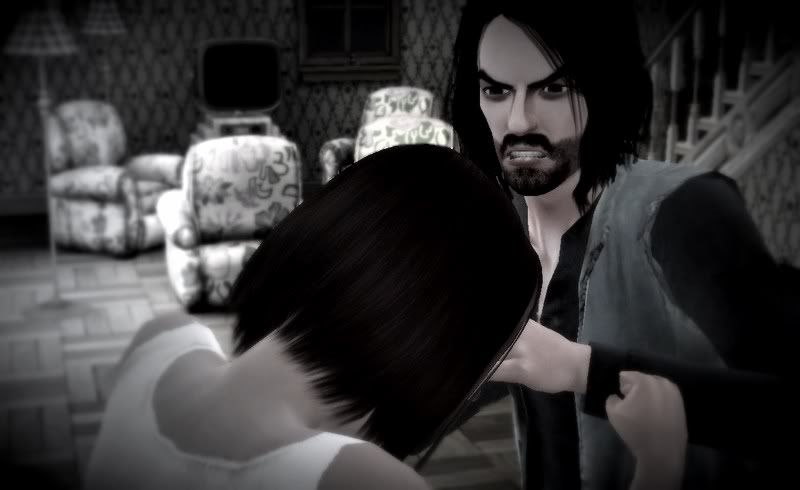 "Stop it! Leave him alone!" 
Rosaline pounded her fist over the man's shoulders, trying to stop him from hurting Valentin. Her actions annoyed the man very much, though it was like swatting a fly as she flew outside and landed harshly on the wild grass in front of the door.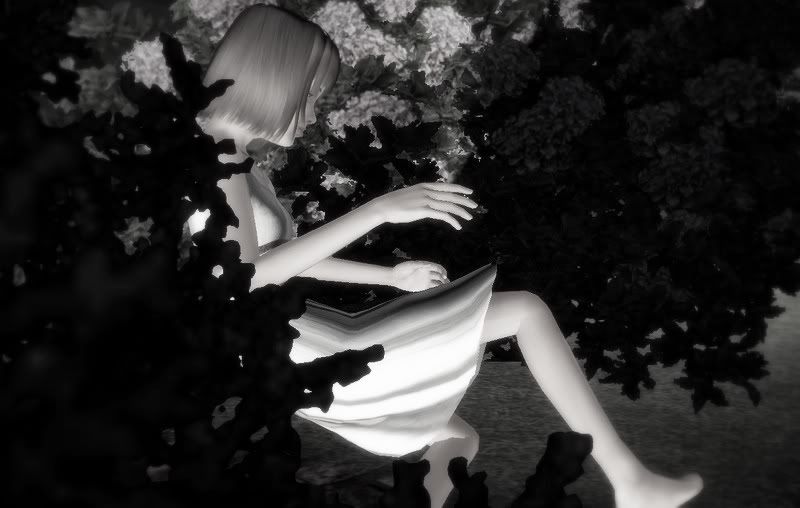 "Rose!"
Seeing her being thrown quite far, Valentin grabbed the man's foot again.
Outside, touching her back from feeling a sore, Rosaline stood. 
"Run, Rose! I said run!"