"It's going to be cold around here. The night will fall soon. My plane will leave on Wednesday around seven. We should take care of this matter now."
"Okay, Madam, I'm going to wake her up."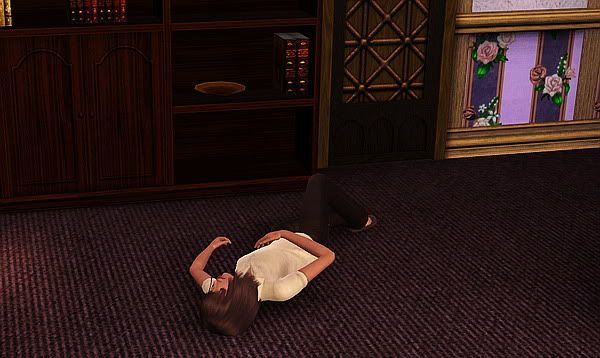 Rosaline opened her eyes and found herself lying on a red carpet. Her eyes covered with haze and her neck felt so stiff.  
She stood and shook her head to get a clear view of the surroundings.
"Where am I?" 
Running to face the window, she  looked at the hill. She was on the upper floor of the house, villa or -- whatever the place was.
The pain was still immersed in her head when she heard footsteps behind the closed door. The sounds stopped, but a low creaking sound of the door being opened stimulated her heart to beat rapidly than before. Someone was standing behind the door, looking at her -- probably with a furious look on her or his face.  Her instinct to escape burst out through her chest, yet... she knew it was already too late for her. 
"It seems I shouldn't be bothered to wake you up." said the man with a black tuxedo behind her.