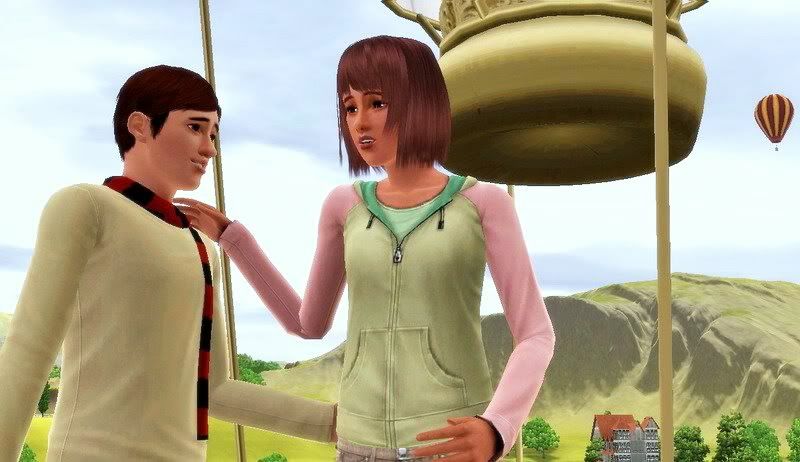 "It's alright, Pierre." said Rosaline  when Pierre tried to help her get off from the hot air balloon. Her foot had just stepped on the turf, and again, the pain struck her head.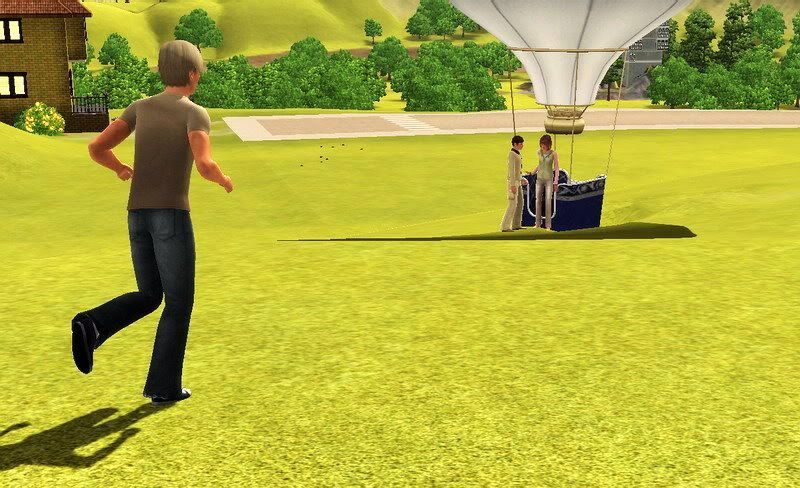 From a far,  Valentin ran toward them. She  bowed her head -- trying to hide her pain from his sight.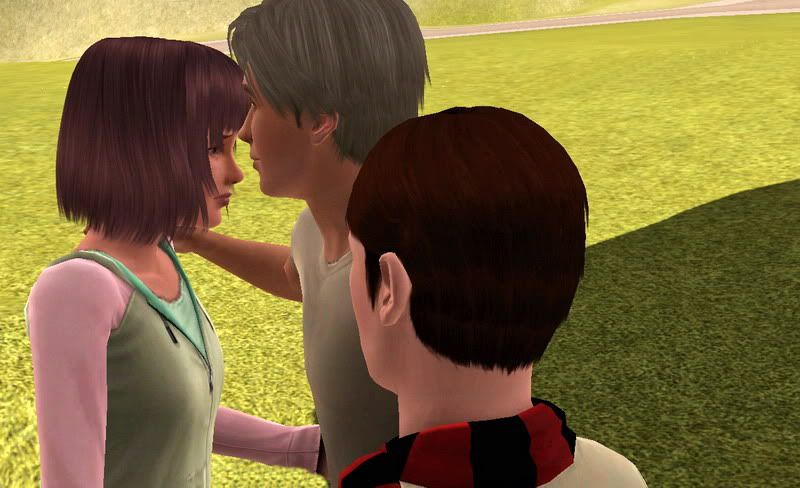 "Hey, Rosie." Valentin smiled while he was pulling her close. Her nostrils smelled the sweat under his chest. It triggered the cells inside her brain to bring images of him working the entire day. In spite of it, she felt comfort by resting her head on his shoulder. It felt warm, but it wasn't long until it flashed upon her thoughts that he barely slept the night before -- taking care of her while she was fighting against fever.
"Having fun, guys?" Valentin glanced toward Pierre and then turned his head to the hot air balloon in front of him. "Yours?" he asked.
"My father's." Pierre answered briefly. He stared at her while she was leaning on Valentin's arm. The pain still sunk in her head. 
"How did you find us?"
Valenting smiled and then pulled Rosaline closer. "Connection, Pierre. It's called connection. So, what were you both doing here?"
There was puzzlement on Pierre's face and Rosaline could see it, but Valentin's voice disrupted her as soon as Pierre answered him.
"You took her up? I can't believe it. She was sick, Pierre. Her fever might  get worse. "
Rosaline pulled herself away from him. "I'm fine, really. The fever had gone, and we were going home, Val."
Valentin's eyes turned darker. "Rose, are you okay? You look.... pale." He said, placing his palm on her forehead. 
Taking her arms, he said: "It's not good out here. Let's go home!"
Rosaline took a last glance  toward Pierre -- seeing how his body was sinking underneath the sapphire sky. She wished it had not happened-- that he had not confessed his feelings to her.
Why man and woman couldn't just be friends?
"Thanks for the ride, Pierre. I'll see you soon."
"Could you at least be a bit friendlier, Val?" asked Rosaline after they had left the green meadow.  She figured that Pierre had already gone and was going home by then.
Valentin stopped, turning toward her. Worries within his eyes.  "Rose, you were sick."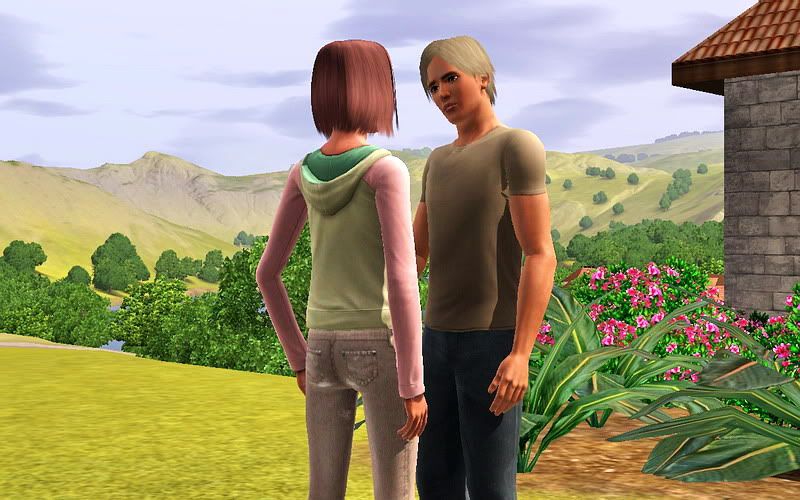 "I know. Still...  you didn't have to be so rude."
"Is he that important to you?"
"Of course. He's my friend."
"More important than me?"
"Val, why are you asking me this? You're my brother. He's my  friend. Each of you means so much. I don't know why we are arguing about this, but we should be going home now." She turned around, but as her mind was being twisted, she was taking the wrong direction.
Valentin grabbed her arm and held her waist. Turning her around,  he pulled her close.  Placing her left hand around his waist, he kissed her.